We offer solutions for the following symptom
When you tap the app icon(which you changed on WidgetClub), you'll be taken to Google Play with the message "This item is not available in your country.
How to fix it
You can solve this by changing the app to be launched on "set icons" page.
This is where you set which app to open when you tap on any image, so that setting may be incorrect.
Please follow these steps to correct it.
1. Go to "Set icons" page and please change the app to be launched when you tap the left image.(Please tap the app on the right side that you cannot open even though you installed it and search the app.)
2. If you have 2 or 3 choices when you search it, please select "App name(Default)" .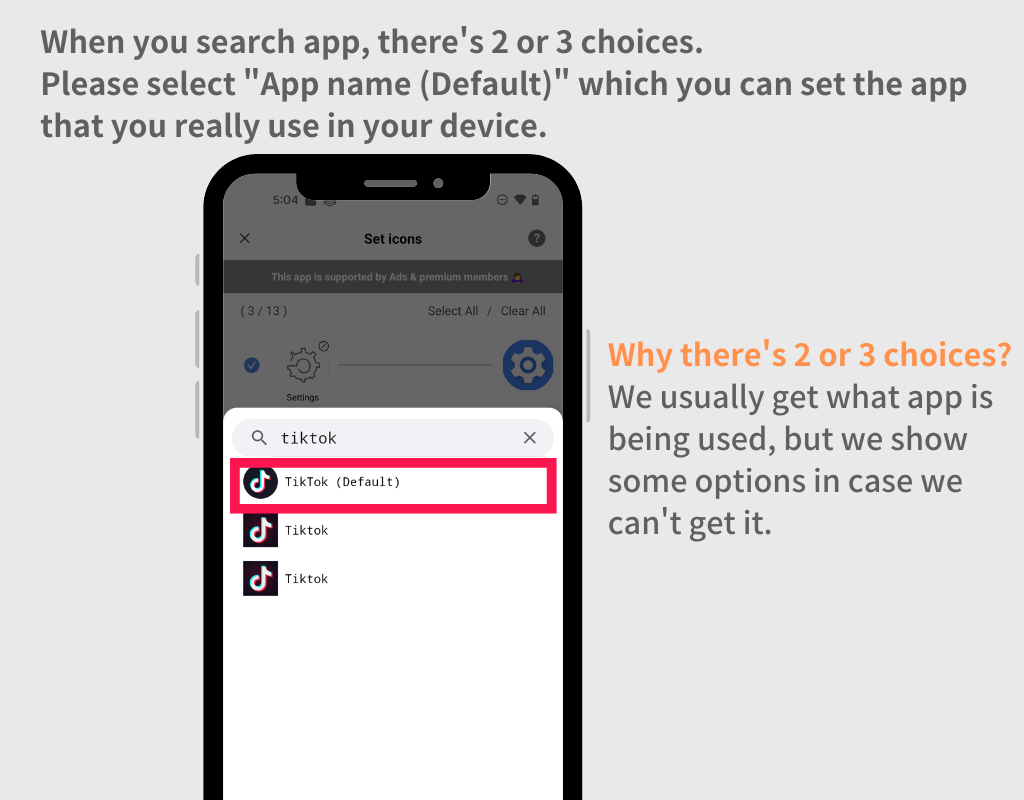 After you finish settings, please check this video to setup your app icons.
If you are suffering from a different issue, please send us a video so that we can guide you to solve it!
We will support you until it works well!