The Clock Widget and the Battery Widget behave differently due to their unique characteristics, so I'll explain each separately.
For the Clock Widget
Issue 1. The font of the digital clock may not be in real-time mode
Due to Apple's design limitations, only a limited number of fonts can be updated in real-time. 😭
To use a font that updates in real time, please navigate to the widget's edit screen, find the font line and tap the "Real-Time Only" button. This will allow you to use the selected real-time updating font.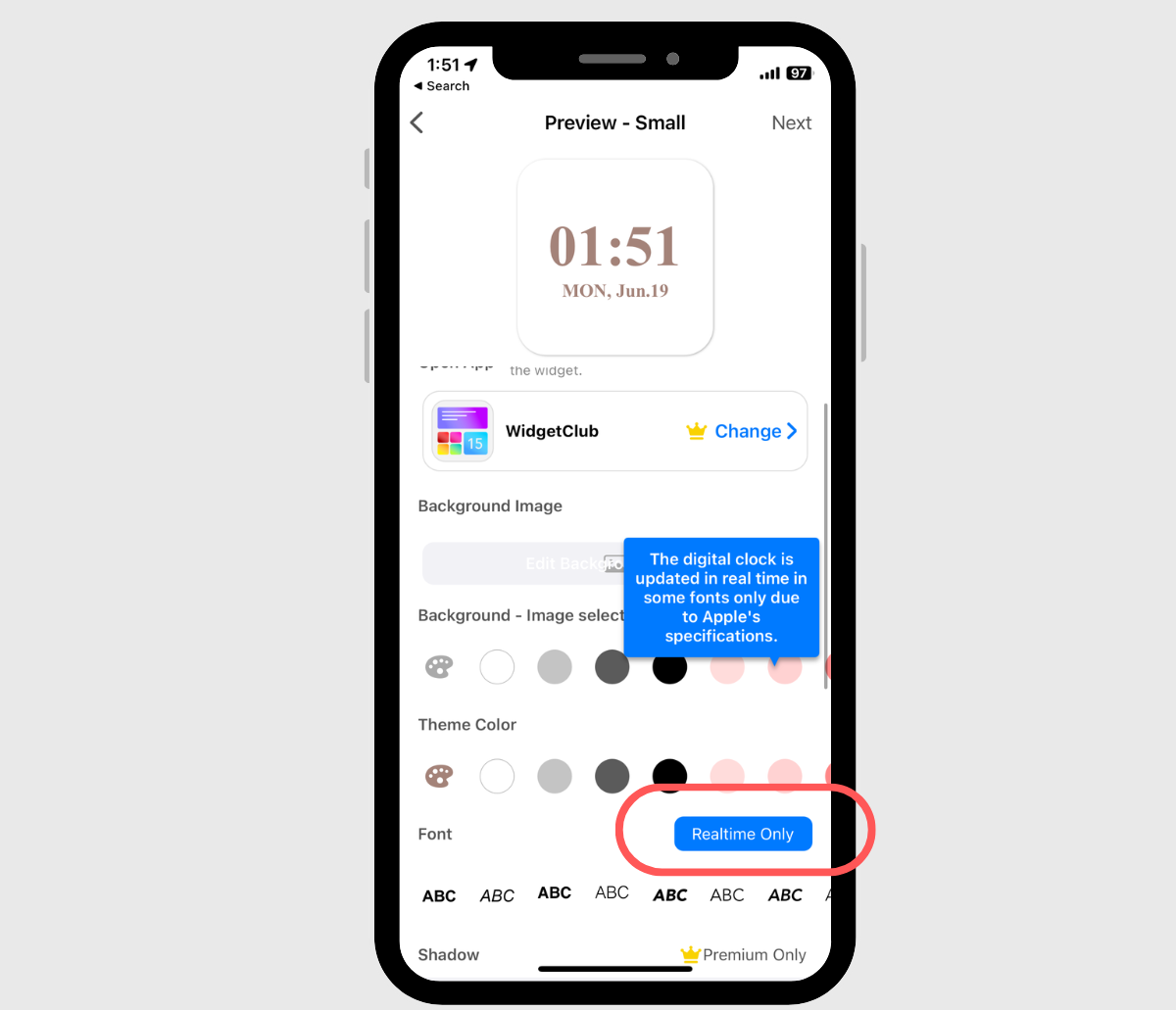 Regarding Battery Life
Due to Apple's design restrictions, the frequency of widget updates is limited. Consequently, even if WidgetClub requests to reflect changes in the battery level, it might be ignored by Apple. 😭 Although it might get updated when you open the WidgetClub app, it's hard to display it accurately because everything is controlled by Apple (and probably other apps are facing the same issue!)
Solution
At present, we don't have a fix for this issue, but we're always gathering the latest information and trying to make improvements. 😭 Due to the lack of a solution, we're considering discontinuing this feature in the future. We deeply apologize for this. There are many things we can't control because of Apple's various restrictions, and we apologize for the inconvenience. 🥲 However, we're always looking for other ways to make our app as user-friendly as possible. So, we kindly ask for your continued support of WidgetClub!