New Feature since version 3.2.0!
When you tap a widget, WidgetClub opens for free users, but if you are a premium member, you can now choose which app or website to open when you tap the widget!
Use case


You can set the schedule app to open when you tap the schedule widget to set your schedule in more detail!!!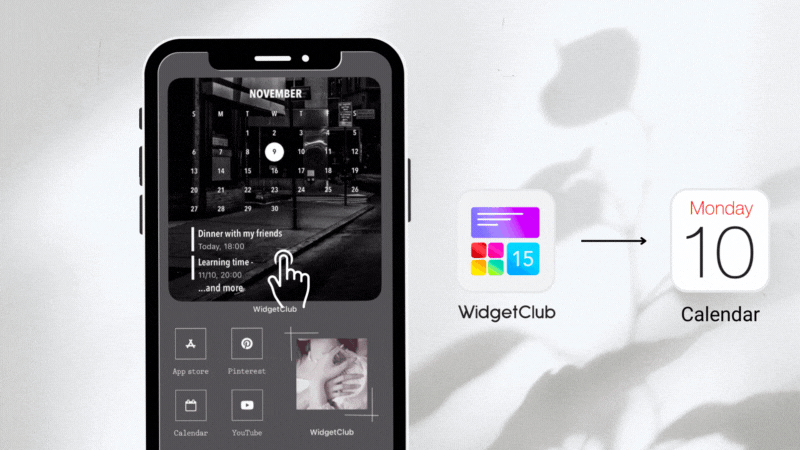 Set the YouTube top page URL of your favorite celebrity to open when you tap photo widget!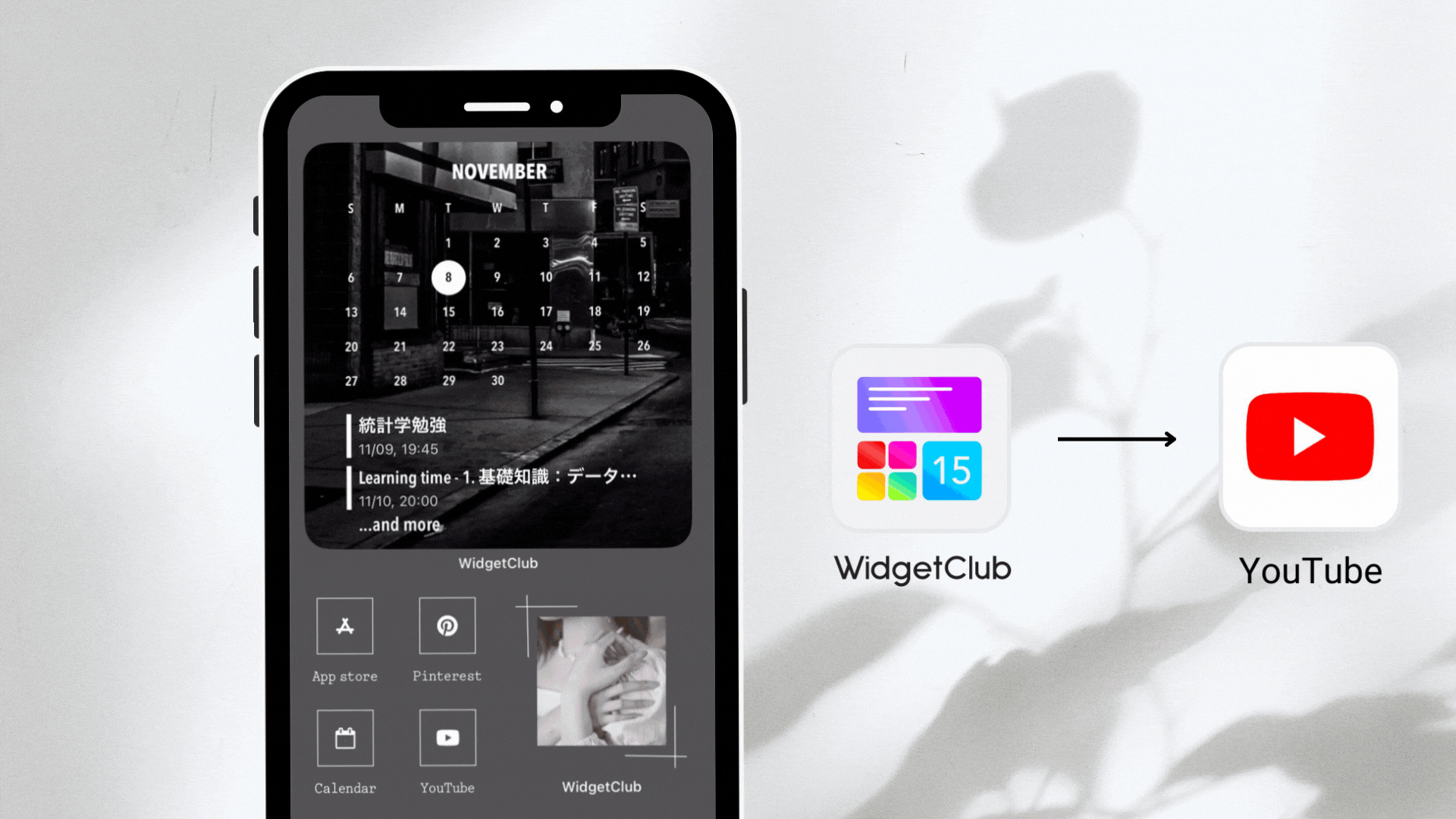 (Select "Open URL" and specify the YouTube URL to open! )
How to set up
How to set it up is easy! Just select the app in the widget setting slots that appears when you tap the widget setting button!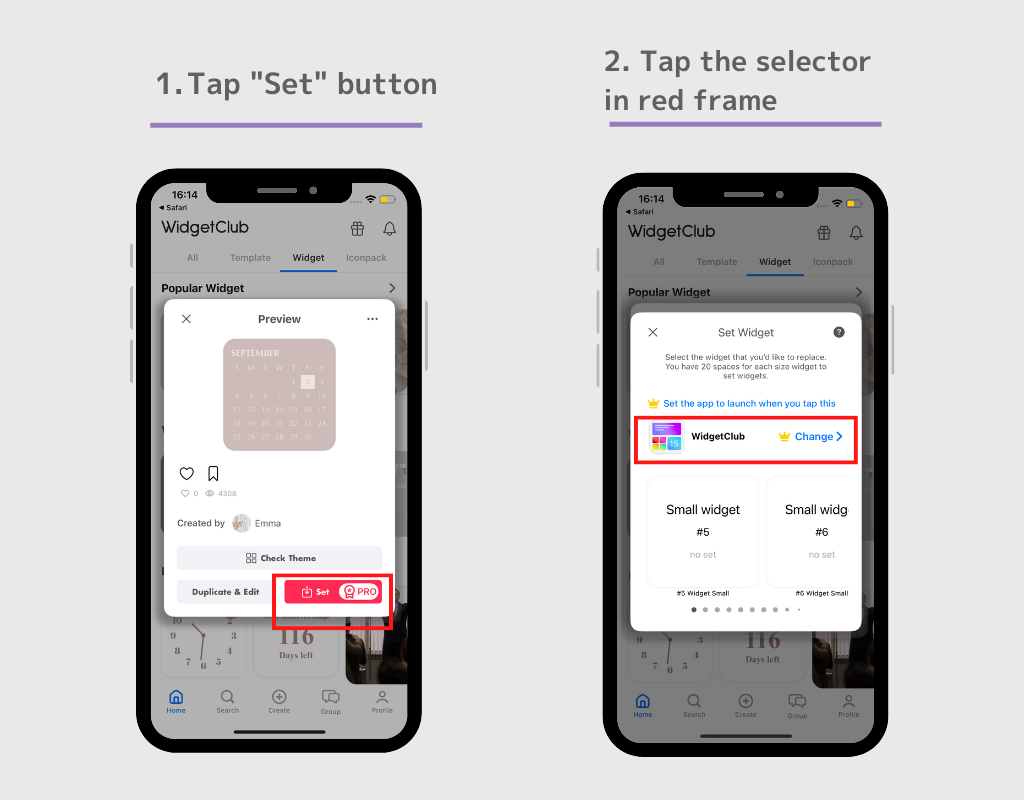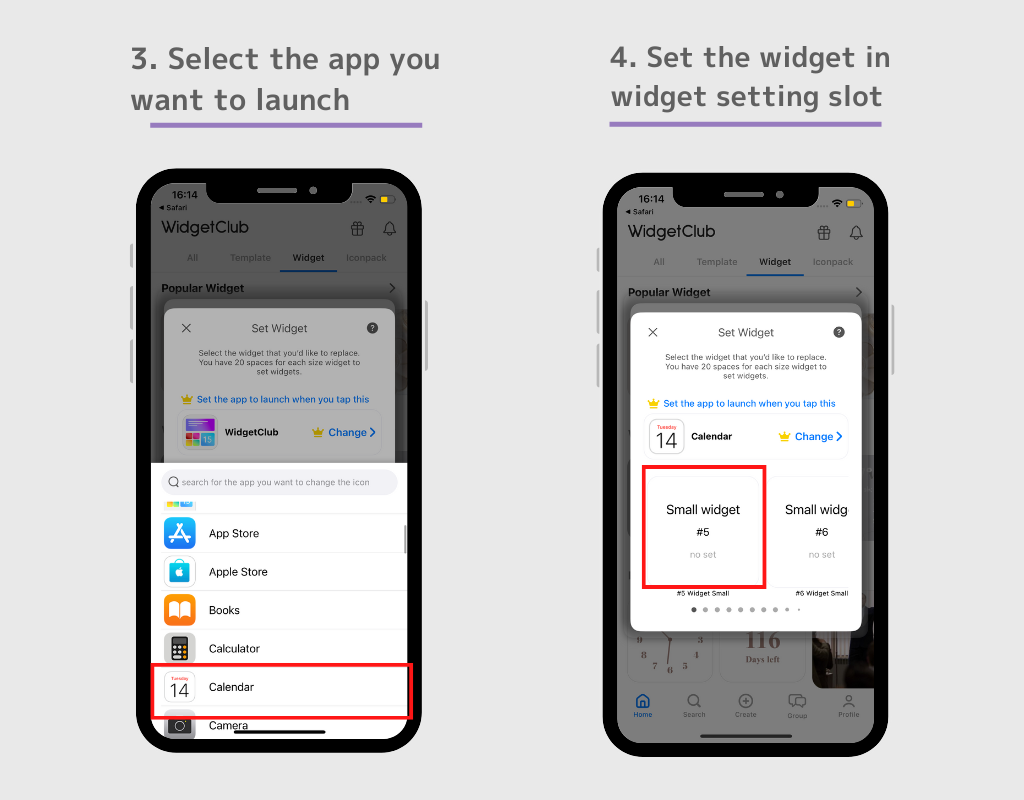 If you are asked to set up with shortcut app
To open some apps, you need to go through the shortcut app due to Apple's specification limitations 😭!
If you get a screen like the one below, you'll need to set it up via the Shortcuts app, check out the video to get it set up!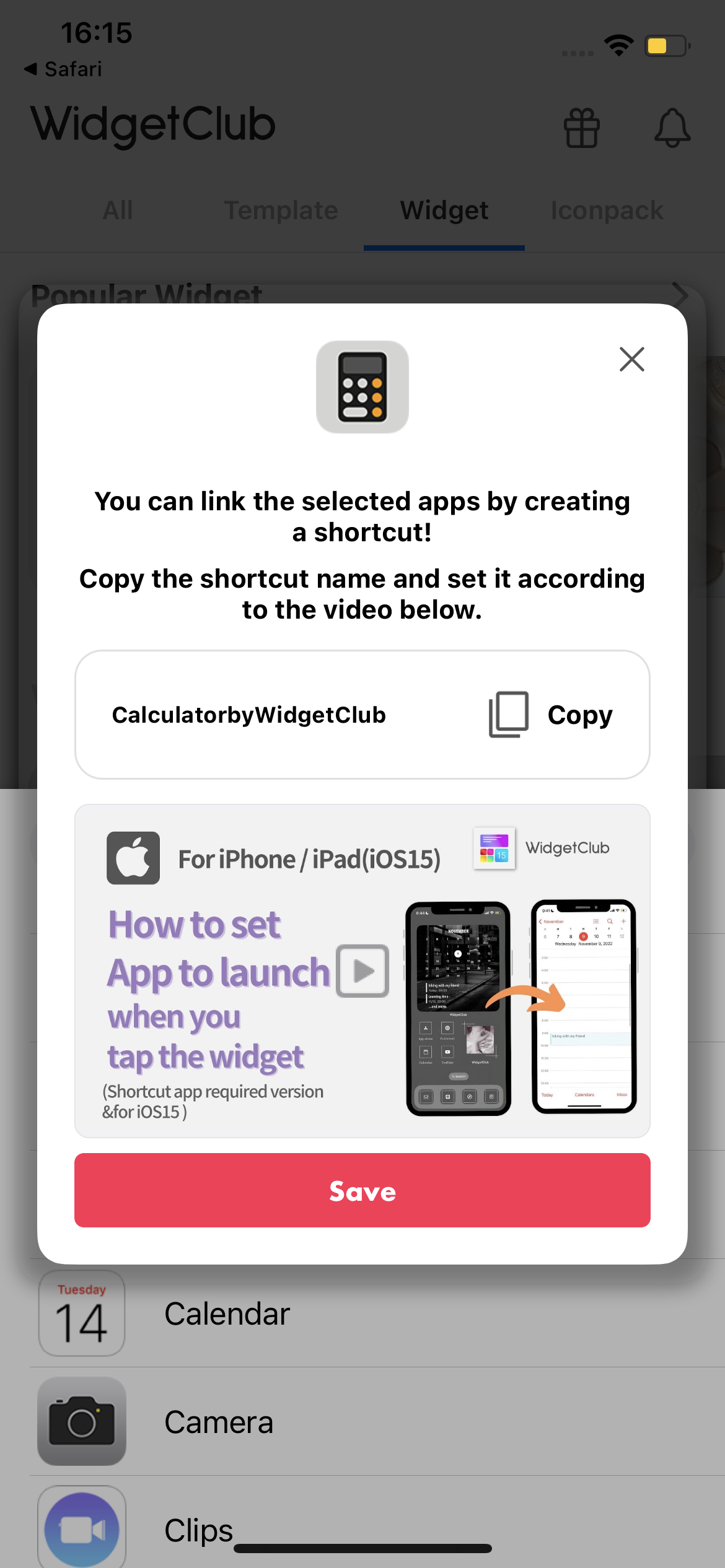 for iOS16
for iOS 15